Artists Exhibiting At Our Art Fair
Here you can find information of each artist who will be showing at the next Roy's Art Fair including exhibitions, achievements and sample works.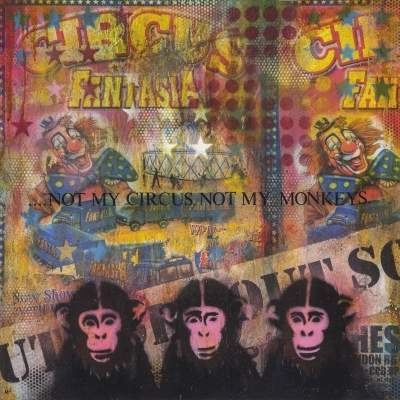 Bio:
Matt Mackman's Art has been influenced by two major life experiences: living in Cornwall as a child, and surviving severe Meningitis.

Matt was born and raised in Cornwall; this instilled a sense of independence and fight in him, as he became connected to notions of identity, both personally and collectively. This was enhanced when as a teenager Matt moved with his family to Suffolk then Essex and out of his comfort zone.

This sense of the fight came into play again, when at the age of 15 he was hit by the potentially fatal disease Meningitis – a lasting memory is that of his last rites being read to him (on two separate occasions). This set the tone for his ongoing work that reflects the ageing process and mortality, but also affected him in another way: whilst in a comatose state he suffered a series of repetitive dreams, which he feels was his visual life flashing before his eyes.

Recent work builds on these recurring themes, with reference to the modern world of 24-hour advertising, whilst also reflecting the impact of Matt's 24-hour, coma-induced, stream of imagery. He has spent the last 3 years honing a collection of 20 paintings that meld Street Art and Fine Art.
---