Artists Exhibiting At Our Art Fair
Here you can find information of each artist who will be showing at the next Roy's Art Fair including exhibitions, achievements and sample works.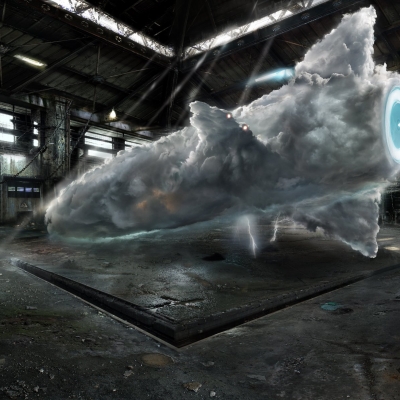 Bio:
With digital montage techniques and reference to 19th century's painting, Barbara Nati's new work gathers layers of meaning that can be traced to deeply-seated collective memory.
Even though these layers allude to the realm of physical experience, they diverge from tangible reality into the realm of the enigmatic. Perception shift within the representational dimension, where, according to the Mad Hatter, all entities are fake and at the same time, real.
It's a reimagining of the quintessential language of images where meaning has been deconstructed.
Every setting, as a matter of fact, invites the viewer to look again at those things we take for granted and unleashes a visceral response by the viewer who is asked for a rational interpretation through a gloomy metaphor of the upcoming future.
In her attempt to analyze the chaos reigning underneath the surface of existence she combines conceptually interesting visual landscapes that blur fantasy and reality.
The technical skills through which Barbara achieves her result provide a primary role to the editing phase instead of the shooting itself.
On the other hand, the picture cannot be properly defined artificial; far from being the result of a digital technique, it is the propaedeutic condition that opens up to the possibility of digital intervention.
Barbara Nati's oeuvre lies beyond what is commonly intended as photography, mostly standing out for its estranging effect.
Her profoundly lyric investigation takes shape through a wise and skillful use of digital and technological tools. Her language always hovers between poetic and ironic, delivering essential social and ethical messages, with a particular focus on environmental issues.
Digital artist Barbara Nati depicts a post-catastrophic realm of unfamiliar landscapes and heterogeneous architectures, of nature drained away, reduced to rocks and deserts.
Nati's discordant yet strangely beautiful images express a premonitions of a coming end, survival, and ultimately the genesis of a new civilization.
Then she imagines a world where the unexpected presence of dysfunctional fortresses rise from the fragments of a fallen society and environmental collapse, an elaborated symbiosis of medieval watchtowers and factory smoke stacks, castles and nuclear power plants.
Working in the tradition of outstanding politically active female photomontage artists of the twentieth century, such as Hannah Höch and Martha Rosler, Nati delivers an essential ethical message of the dangers of environmental degradation and transports the viewer beyond our time and our uncertain future.
---