Artists Exhibiting At Our Art Fair
Here you can find information of each artist who will be showing at the next Roy's Art Fair including exhibitions, achievements and sample works.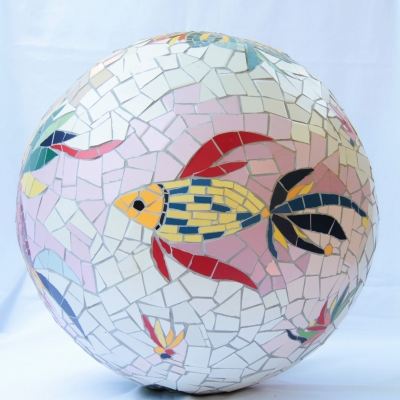 Bio:
I was born in a small town near Milan in Italy and came to London in 1982 where I now live with my husband. I worked in education for almost 25 years which I left 3 years ago. Art and craft have always been my passion since I was a little girl. In my primary school years, I worked with clay producing small flower baskets which I sold in fairs. I also painted ceramics for a small pottery factory in my own town and painted watercolours for family and friends. When I came to London, in order to earn additional cash, I painted shop windows in the West End.

After I left my job, I decided to fully dedicate myself to art. I discovered the art of silk painting when I was working in an adult education college. I did not have the time then to join a course but I did as soon as I retired and I have fully embraced it. It is a fascinating art where you can let go and allow your creativity to flourish.

Being of Italian origin, I have always felt an irresistible attraction to the art of mosaic. I always wondered how in ancient times, artist could use simple stones to produce beautiful images with vivid colours and incredible effects. So, when I discovered that there was a mosaic course in my local college, I enrolled and I have never looked back. I now love producing mosaics using a variety of material: glass, stones, pebbles and even sea shells. I am currently working on producing a 3D mosaic: challenging but so exciting and rewarding.

I design all my work and I take inspiration from the world around us: nature, people, different cultures and customs. Sometimes I like using the same design for both silk painting and mosaic and see how the same design turns out in the two different mediums.

Examples of my work are displayed on my website, Facebook and Instagram pages where I post work in progress. If you would like to discuss a design for a bespoke mosaic or silk painting, contact me.
---