Artists Exhibiting At Our Art Fair
Here you can find information of each artist who will be showing at the next Roy's Art Fair including exhibitions, achievements and sample works.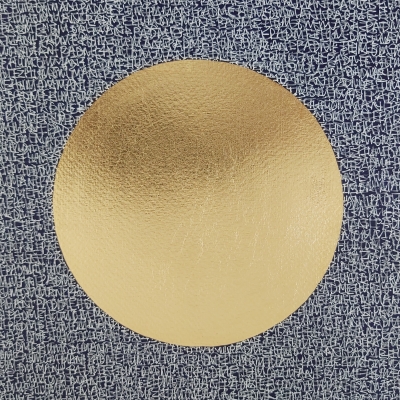 Bio:
There is a T'ai Chi practitioner's metaphor of a silk thread unravelling, as the physical movements are practised, which is intentionally replicated in the continuity of mindful brushstrokes in my paintings.
​
The majority of my work uses over-sized Chinese calligraphy brushes making gestural markings. These are related to deep concepts of energy and incorporating the essence of ancient philosophies in Taoism and Buddhism, which are embodied within the painting itself and the seed that lies at the core of my practice.
​
In the early nineties, I started training in T'ai Chi and Internal martial arts and later, to improve my sword play, I embarked on learning Chinese calligraphy as an extension of moving energy.
​
Being born in London, with Chinese parents from Malaysia, I was not taught to read and write Mandarin and due to this, I was not accepted to traditional calligraphy classes at first, but fortunately a kind lady suggested I took a Mandarin class alongside my painting classes and my journey began!
​
I initially studied and worked as, a couture beadwork and embroidery designer and subsequently in jewellery and silversmithing.
Later, occasionally lecturing and teaching at Central Saint Martins School of Art.
​
However, I wanted my creative work to interconnect and have more depth then adornment and design and so I started to explore a non-linguistic expression, creating a visible manifestation of moving energy from myself through the brush onto the paper, where each brush movement and breath are interconnected, underlying my root concept of interdependence.
​
Each mindful brushstroke, representing the present moment - which once completed, is a reminder of impermanence and emptiness.
Continuing with these philosophical elements I am currently creating a new body of work echoing a more meditative practice.
I hope that you will make your own interpretation of my abstract expressions, looking internally, mindfully and absorbing the energy and spirit through the layers.
---