Artists Exhibiting At Our Art Fair
Here you can find information of each artist who will be showing at the next Roy's Art Fair including exhibitions, achievements and sample works.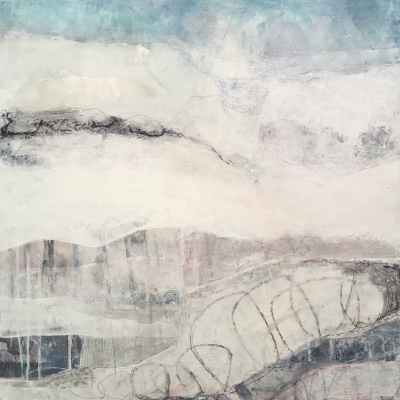 Bio:
After gaining her Fine Art Honours degree in Fine Art from Leeds in the mid 80s, Amanda has led a varied artistic career.

Based in SW London, where Amanda lives and works, her work has over the years, been shown in galleries and fairs both in London and nationally; on TV and media including craft and design publications and on fashion designer clothing for high end retailers.

Her work has included public space wall murals, surface pattern design, papier-mache grandfather clocks, and more recently mixed media printmaking and painting.

Her recent work combines mono-printing and painting, sometimes using digital manipulation, and paint on canvas, where she feels is appropriate. Her mixed media monotype, 'Night pool', won the Intaglio Printmakers Prize at the National Original Print Exhibition at Bankside Gallery in September 2017. 'City Beach' another piece won a place at the RWS Contemporary Watercolour Exhibition in March 2018 , also at Bankside Gallery. Amanda has also exhibited locally to her home in South West London, both in solo shows and through local group shows in galleries.

She is currently represented by For Art's Sake in Ealing, London and by an online gallery - Gallery Piccolo.

In contrast to her more 'serious' work, Amanda draws on a lifetime of Folk Art influences to create quirky prints, posters and cards where her images of animals and birds are popular with children and adults alike.
---