Artists Exhibiting At Our Art Fair
Here you can find information of each artist who will be showing at the next Roy's Art Fair including exhibitions, achievements and sample works.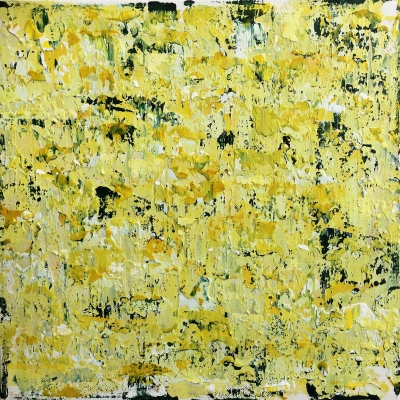 Bio:
I am a multidisciplinary artist and educator born in Naples (Italy) in 1983 and based in South London, also known as Ma Shakti.
I now paint mainly with acrylics and palette knives on canvas, creating highly textured and subtly three-dimensional abstract paintings that bridge my inner world with the outer. I am interested in exploring the endless potential of texture and colour as expressive devices that allow me to translate raw emotional material and spiritual experiences into fine abstraction, using a visual language that transcends any recognisable narrative.
My interest in philosophy, spiritual ecology, herbalism, ritual and esotericism informs the concepts and materials I choose to work with. Often foraged medicinal herbs, essential oils, resins and natural materials are incorporated as symbolic and energetic reference to the process. Painting is- and has always been for me- a therapeutic process, one that I passionately share with others through consultancy and education programmes.
Every time I stand ready before a blank canvas, I feel equally powerful and vulnerable. Vulnerability is a very productive state for me as an artist, and each new painting is an ordinary act of courage. When I start working on a new piece, I never know where the journey will take me and how long it will last. Sometimes I am taken by surprise to places deep within me which I did not intend to visit, and that can be a long challenging process to stay with.
It is an intuitive process of allowing something to emerge, while balancing technical precision with spontaneity and calculated risk for aesthetic effect.
As the polarities meet and merge on my canvas, each piece becomes a dance of creation between masculine and feminine: from the excitement and boldness of the first knives' strokes to the delicate intricacy of the last touches before completion.

---