Artists Exhibiting At Our Art Fair
Here you can find information of each artist who will be showing at the next Roy's Art Fair including exhibitions, achievements and sample works.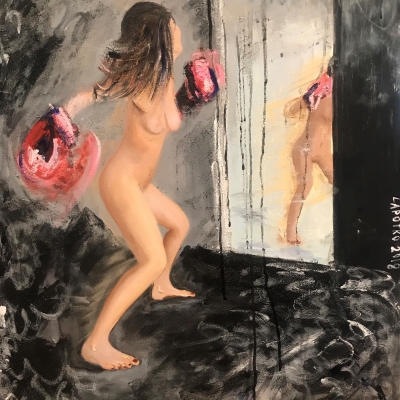 Bio:
Natalia, a London based artist, has been painting since 2001. She tried various styles, techniques and mediums including impressionist, postimpressionist, abstract styles as well as oil on canvas, pastels, and watercolours mediums.

Since 2012 Natalia has been focusing on portraits and acryl on canvas medium. In her works she aims to show characters and present her interpretation of great people and breathtaking beauties.

Having studied History at Cambridge, she enjoys analysing historic characters and presents them with a modern twist. No matter when an object of her work lived, she aims to make her/him relevant and interesting for contemporary audience.

In 2016 Natalia explored conceptual art with a series of works "Tribute to Kazimir Malevich" and depictions of nudity with a series of paintings representing a female boxer.

British fashion designer Paul Smith, Russian conductor and director of the Mariinsky Theatre Valery Gergiev and Russian dancer Nikolay Tsiskaridze among others have Natalia's paintings in their collections.
---