Artists Exhibiting At Our Art Fair
Here you can find information of each artist who will be showing at the next Roy's Art Fair including exhibitions, achievements and sample works.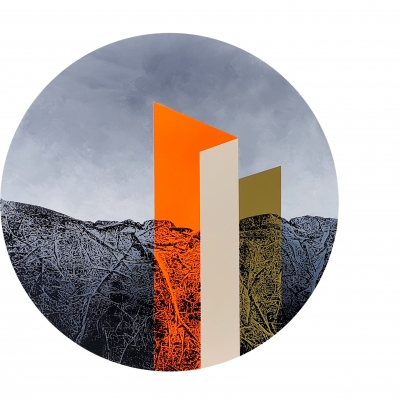 Bio:
As a graphic designer with over 20 years experience in both London and my native New Zealand, I am well versed in the fields of print and mixed media. Immersion in the world of graphic design has had a significant effect on my understanding of form, space and balance, and the skills I have developed have helped trigger my interest in producing the print work I currently focus on.

My work is heavily influenced by the abstraction of horizonal landscapes and seascapes, and the inclusion of texture and glitches. Monoprints and monographs are of particular interest to me.

Recently, I started adding thread, paint and graphite to my monographs. The addition of this mixed media has given my work a new and exciting direction, expressing themes of form, volume and brutalism - structure versus nature.

I continue to push the boundaries of the materials I work with, constantly experimenting with new themes and mark-making techniques.

I am delighted to have been accepted as an ArtCan artist, joining a number of really talented emerging and established artists. ArtCan is a charitable arts organisation that supports artists through profile raising activities and exhibitions, in London, UK and across Europe.
---