Artists Exhibiting At Our Art Fair
Here you can find information of each artist who will be showing at the next Roy's Art Fair including exhibitions, achievements and sample works.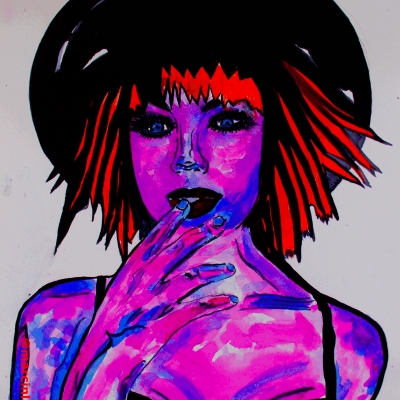 Bio:
Marcin Łach is an oil and acrylic painter of Figurative and Non-Figurative abstract art. His factory painting methods are glazing, pouring paint and painting with a roller.

Through his art, Łach seeks to awaken human emotion by venturing deep into the unknown of the human pysche. His paintings capture subtle moments in human life as well as the greater cosmos in two and three dimensional space with a hint of surrealism. Łach has a deep interest in spirituality, science, philosophy and psychology due to their great importance in the development of human civilisation. These themes are apparent in his work.

His art is inspired by the paintings of William Blake,Wassily Kandinsky,Piet Mondrian, Hilma Af Klint, Frida Kahlo, René Magritte,David Hockney Andy Warhol. He is also influenced by the performance art of Marina Abramović and Ana Menieta, and by the books of Jonathan Carroll. He has a degree in Civil and Environmental Engineering from the University of West London. Łach lives and works in London.
---