Artists Exhibiting At Our Art Fair
Here you can find information of each artist who will be showing at the next Roy's Art Fair including exhibitions, achievements and sample works.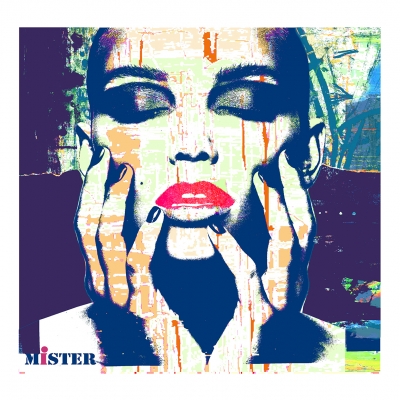 Bio:
MISTER is a London based Artist whose work pays homage to those sights and sensations which surround him. His love of the female form, expression of colour and narrative is carefully crafted and woven together to produce a striking visual mixed media art form. Primarily working in the medium of paint and collage, his imagery draws on conventions and connections to the past. His process of creation owes much to chance, improvisation, and openness to outside source material. A contemporary painter his multi layered images take inspiration from the news and magazines, Art history, urban music and social media.

MISTER evolves his work through drawings, paint and collage, which is further digitally enhanced with surface layering techniques. Taking months to complete, each image creates a seductive life of its own, with its unique blend of traditional and contemporary media.

MISTER has worked within the arts in London for many years and is now ready to present his portfolio online. Printed on the finest German etching paper, this heavyweight paper has a slightly warm base tone and a strong mottled texture. It creates a print with strong colours and deep blacks that feel rich and high in contrast. With its weight and strong texture this paper gives the artwork a handmade crafted feel. All works are limited edition giclee prints produced exclusively at the Printspace in Shoreditch in the east end of London.
---