Artists Exhibiting At Our Art Fair
Here you can find information of each artist who will be showing at the next Roy's Art Fair including exhibitions, achievements and sample works.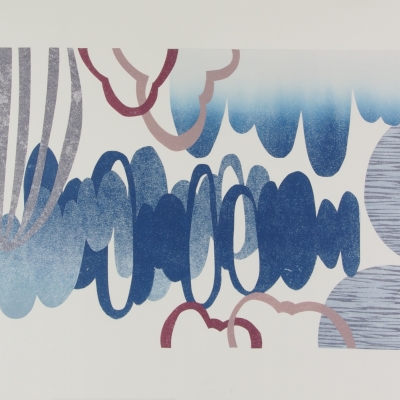 Bio:
Misa is an artist printmaker working in south London. She was born and brought up on the outskirts of Tokyo, but has lived in the UK for more than half of her life.

She produces intricate images by cutting, layering and overprinting multiple individual monotype prints. The starting point is always her relationship with nature, one that was forged in Japan where the natural world is woven into the fabric of daily life. Instead of Us and Nature there is a real day-to-day sense of Us as Nature.

Misa's works are visual Haiku poems that celebrate the elusiveness and transiency of nature; their simplicity belying the complexities involved in their craft and production. They play with the juxtaposition within nature of apparent amorphous randomness and the underlying systems, patterns and rules. The inherent contrasts between randomness and regularities, fluidity and rigidness intrigue her.

Her aim is to capture her immediate response to what she observes. At the initial stage of each series, she accumulates sketches of shapes and colours as well as creating many monotype prints. For Misa, Printmaking is not just a process to produce a final image but a way to cultivate her work. She relies on the Printmaking process to facilitate a sense of spontaneity and happy accidents before forming the final images by cutting, rearranging and layering the monotype prints.

Misa has predominantly created smaller scale works in series, however, recently she started developing works at a larger scale in order to achieve a more immersive effect. She is interested in creating murals as well as exploring possibilities of producing installations with sculptural forms.
---