Artists Exhibiting At Our Art Fair
Here you can find information of each artist who will be showing at the next Roy's Art Fair including exhibitions, achievements and sample works.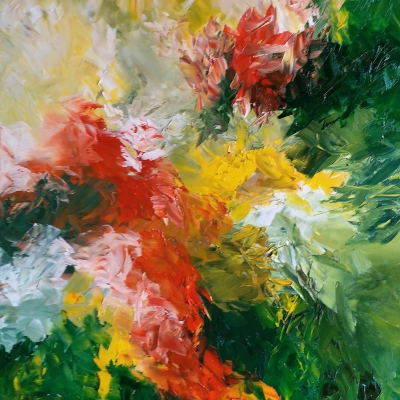 Bio:
Sumali's passion for art has been there since a very young age. However, over the last 6 years she discovered and experimented different mediums and has evolved as an artist. She loves blending colors and working with different textures. She works with oils, resin and alcohol inks and loves to work with vibrant, bold colors.
​
Sumali is influenced by her travel, the people she meet, the environment and the amazing colors that surround it. She is also influenced by scripture, where she paints what is impressed upon her heart and this is reflected through her prophetic art.
​
All of Sumali's artworks are signed as "Buki" which is her nickname given by her parents and their one desire was to see her pursue her dreams and grow as an artist. This is her sign of love on a canvas for them.
​
Creating art is my happy place..
​
Sumali believe's life is like a blank canvas that we paint our picture on. It doesn't transform to a beautiful painting from the moment you pick up that brush. It takes time, it takes stages, it takes waiting, it takes fixing your mistakes and maybe starting all over...but through it all a beautiful picture comes out of it. Her art takes the same process. It reflects all of this and so much more. It captures her heart, her passion, her joy and the love of creating.
​
During her spare time, Sumali volunteers and works with underprivileged kids by teaching them art. Her one desire is to pass on what she has learnt and help another grow!
---