Artists Exhibiting At Our Art Fair
Here you can find information of each artist who will be showing at the next Roy's Art Fair including exhibitions, achievements and sample works.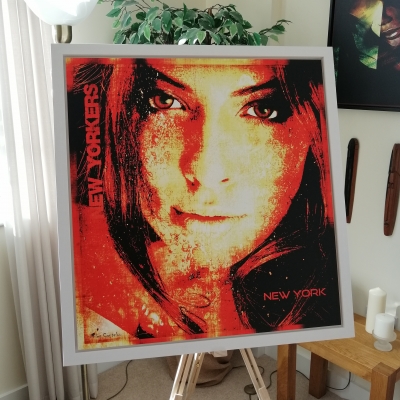 Bio:
Originally from London, SW4, Miles worked within the photographic and art & design industry since the early 80's, mainly freelance by choice. For a few years during the mid 80's he part time lectured at a college of art and design when he introduced students to the rigors and rewards that await them in 'life after college' a subject that Miles was very aware about due to himself being a self taught freelance. He went on to say that ''working as a freelance was a good passage to find openings to the artworld'' During the late 80's he gained a MA in photography, not that he felt an accolade made for better images, he went on to say ''creative expression is a gift that could have been influenced but has not been taught'' well, this is a Miles' thing!.

After several years away from the industry in 2011 Miles jumped back in with ' mucho gusto' back to the art world experimenting with new techniques, inspirational music and dreamy Ideas resulting in the developement of his own unique and heart felt art form which is best covered as 'mixed media' art. Today Miles enjoys his new approach and constantly, consistantly evolves and develops his artistic range and portfolio. Something else to mention!! He likes to create large images, the bigger the better, ideally for large spaces.
---