Artists Exhibiting At Our Art Fair
Here you can find information of each artist who will be showing at the next Roy's Art Fair including exhibitions, achievements and sample works.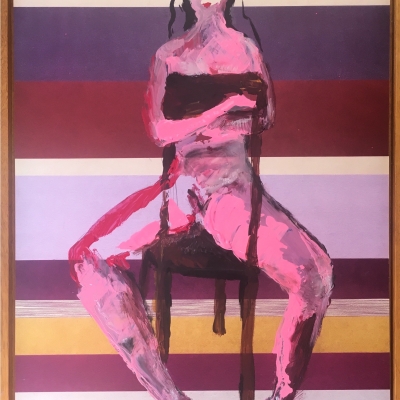 Bio:
I come from the historical town Trnava in Slovakia. I studied at the Academy of Fine Arts and Design in Bratislava in the studio of restoration of wooden polychrome sculptures. For one year I also studied at the Academy of Fine Arts in Venice in the studio of figural sculpture under the guidance of Giuseppe la Bruna, where I significantly improved my modeling figurative sculpture skills. I worked in Venice at Murano Berengo casting glass studio and collaborating on casting glass for big artists such as Ai Weiwei and Tony Cragg. Venice has become a very good basis for my inspiration. From old arts to modern contemporary artists who have led to the beginning of my own free creation. I create figural sculptures from various materials such as bronze, glass, wood, plaster, or modern materials such as epoxy resins. At the same time, I also paint by expressionistic style, reaction of expression painting and playing with colors as this is a way to escape and relax from the predictive work of a restorer.
---