Artists Exhibiting At Our Art Fair
Here you can find information of each artist who will be showing at the next Roy's Art Fair including exhibitions, achievements and sample works.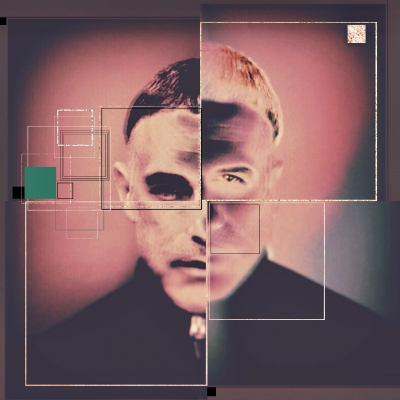 Bio:
Constantina Papanagiotou Jones was born in Athens, Greece. She studied Graphic design at the Vakalo art & design school in Athens.

In the mid 1980's, she formed a company 'ABAX' that produced and marketed her branded jewellery designs. This led to her gaining experience in all aspects of running and franchising her brand. As a result, she became involved in taking part at various personal exhibitions and also at the Thessaloniki International Jewellery Fair. After winning the 1st prize in the competition to design jewellery for the Olympics, she was invited to appear on the TV program, << Art & Civilisation >> on channel ERT1. Later compiling a book of all the designs of products for the Olympic games.

Her lifelong passion with fashion magazines led her into this field. Allowing her to gain experience in various magazines such as COSMOPOLITAN, HIGH LIFE, CHILD & NEW PARENTS, SUPER TV, KLIK and HEAVY METAL.

In concurrence with the above, she carried out freelance work for the following clients, G.G.ADV, DOT & DASH, ADEL SAACHI & SAACHI, BOLD, EURO LEO BURNETT, ROTHMANS Ltd, SWATCH, ALL SPORT CLUB, SMIRNOFF VODKA and NESTLE.

Using her artistic skills and experience in the fashion industry, she worked as a make-up artist at ARTISTS, also Creative art director at PRESTIGE and ACE model agencies. She was personally recommended by Mr Vidal Sassoon for her attitude, colour sense and work ethic.

Her love for music coupled with her skills in graphic design allowed her to successfully carry out freelance design & art direction for records and CD covers for WEA-GREECE (Warner Music), SONY MUSIC S.A., BMG ARIOLA S.A. also cooperation with EMI and ARTISTIC. During her time with Warner Music she was responsible for the creative art direction and design for Lion King Greece.

In 1998 she moved to the UK, where she has worked freelance on designing a large number of cartoon characters and storylines, particularly under sea creatures, for a feasibility and market research exercise in the UK. This innovative work was then applied to several product lines. i.e. Cards, Books, Flyers and Clothes. Submitted character designs for 'Finding Nemo', Pixar & Walt Disney. She also worked on the conceptual design of small illustrated books where the subject is 'Love and Emotion' for a market research study.

Her current work is the production of the book 'Stay Soft' which takes the viewer on a personal voyage that encompasses her experience in the field, and demonstrates the fusion of illustration, photography and graphic design.

The objective was to produce a low risk product that takes the form of an entirely graphical miniature coffee table book, (15 x 15cm) that would appeal to the artistic instincts of the people that look at it. 'Stay Soft' could form the basis for a series of books on this topic.

Each artwork is a product in its own right and can be marketed as Printed artwork, Cards, Posters, Fabrics, Bags, Tee shirts and various industrial applications.

The target group would be Artists, Graphic designers, Photographers, Dreamers and Lovers.
---