Artists Exhibiting At Our Art Fair
Here you can find information of each artist who will be showing at the next Roy's Art Fair including exhibitions, achievements and sample works.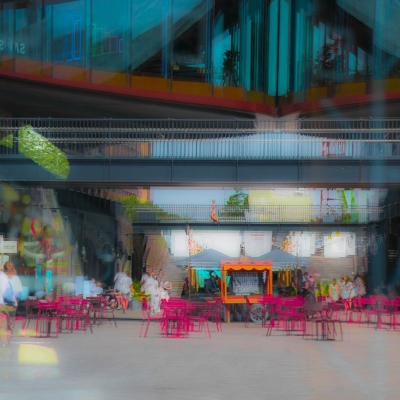 Bio:
I am a mixed media artist living in London. After graduating in art photography, I pursued a successful career, including commercial work, exhibitions around the UK, TV appearance and many features in publications. Due to my busy commercial career, I could never get away long enough to work on my own creative ideas. So I have now completely turned my attention to my personal projects.

Inspiration
I am drawn to abstract and geometric patterns and shadow and light. I love watching how natural light plays with the formation of patterns and try to bring them together to catch a perfect picture of geometric abstraction. I love the way abstract views give me so much more to think about and a sense of seeing beyond what seems to be obvious but really isn't.

I was always a great admirer of such great artists as Man Ray, Paul Klee, Picasso, Mondrian and Frank Stella and thoughts of them are often on my mind when creating an image.

Sometimes I feel a completely different view is required for an idea and I make dioramas in boxes. Hand building miniature details or using found objects. Interestingly enough, these began long ago in in the 1800's with Daguerre, a man associated with the start of photography. So I see them as an alternative way of showing a moment in time, but in 3D. Tied in with this, my commercial work included theatre work and in the past I have done a few film courses, therefore I often draw on these experiences, mixing them together with my abstract ideas.
---