Artists Exhibiting At Our Art Fair
Here you can find information of each artist who will be showing at the next Roy's Art Fair including exhibitions, achievements and sample works.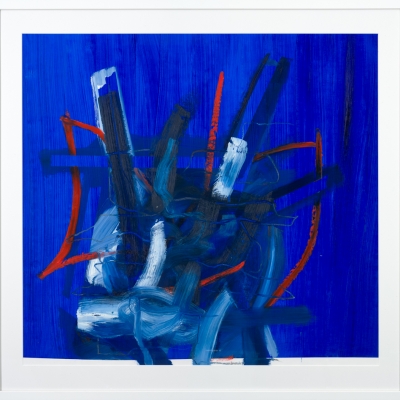 Bio:
Aisling Drennan makes abstract oil paintings about the variable properties of oil paint, how it can be structured and the consequence of mark-making on canvas.

Working analytically the paintings are visual dialogues seeking the delicate balance between chaos and structure with a ruthlessness in how information is selected and deleted.

Each painting is constructed to a point of completion through a process of paint layering and specific application of vinyl tape. It is then deconstructed through the removal of tape, revealing painted under and over layers; a practice of finding and loosing the painting until visually robust.

Her practice is influenced by the abstract expressionist movement and the expressive content of her own experiences as a professional dancer. Artists such as Joan Mitchel, Sean Scully, Fiona Rae and Willem de Kooning have informed her development arriving at its current state where the onus is on the physical act of painting.

Drennan's approach to painting is playful even irresponsible at times; a concoction of ultimate strife and ultimate indulgence.
---