Artists Exhibiting At Our Art Fair
Here you can find information of each artist who will be showing at the next Roy's Art Fair including exhibitions, achievements and sample works.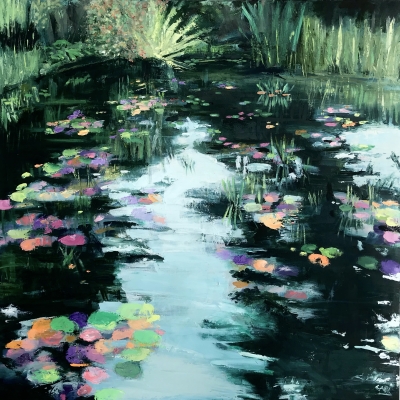 Bio:
I was born in Yorkshire and moved to London when I was 17. I spent the next 8 years in search of new experiences and was determined never to settle anywhere for too long. I lived in various places including the south coast of Spain, Brighton and Derby working all sorts of jobs on my way.

This constant change of environment that I experienced often influences my direction in painting. Having sketched and painted since childhood I have always been delighted and surprised by people's response to my work.

For me, the sharing of my work is such an important part of my process. Whilst predominately self-taught, in my late twenties, I could no longer ignore my creative calling. In 2010 I completed a 2-year foundation diploma in Fine Arts at Central Saint Martins, whilst working in central London. I studied a diverse range of mediums there including sound installation and sculpture and the course was life changing. It was on completing this course that I came to the realisation that my primary love was in fact painting.

Over the last 10 years I have fallen in love with what I would now call my process. I have always been drawn to water and it will often be a starting point for me whether a reflection on the road in a city or an early morning sunrise on the coast. What really excites me is the adventure of getting up super early to catch a sunrise or stopping my car when something catches my eye and finding a perfect spot to capture it.

I paint mainly in oils, yet my application of paint is not limited to the paintbrush and I enjoy discovering new ways to extract my interpretation of a scene onto the paint surface often using anything from a palette knife to D.I.Y hardware.

Sketching on location and constantly taking reference photos gives me the freedom to create back in my home studio, resulting in my version of a fleeting moment which I can then project back into the world.
---