Artists Exhibiting At Our Art Fair
Here you can find information of each artist who will be showing at the next Roy's Art Fair including exhibitions, achievements and sample works.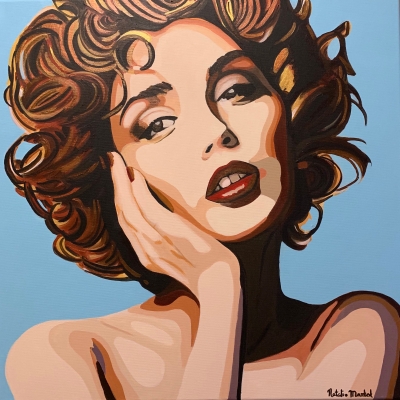 Bio:
Natalie Maxted is a British/Finnish artist whose interest in Art began as a young adult studying Studio Art. Having lived in several countries—Colombia, Norway, Malaysia, Finland, the USA, Scotland, Italy, France and England—she is now based in the UK. She has an undergraduate degree from The University of St Andrews and a M.A. from The University of Warwick. After working within the London Art world at the auction house Christie's and at various London art businesses, Natalie decided to make the move to work full-time as a visual artist.

She focuses on acrylic portraiture in an age consumed by digital media. Today, people use technology to over-process images with high saturation, extreme contrasts or filters. But these images still often contain a human expression reflecting a particular mood, moment, or emotion unique to that moment. Natalie's art mimics today's image processing culture, but instead of using digital tools to accentuate every detail, she uses hand painting to strip away distracting details, letting the subject's emotion define the aesthetic.
---