Artists Exhibiting At Our Art Fair
Here you can find information of each artist who will be showing at the next Roy's Art Fair including exhibitions, achievements and sample works.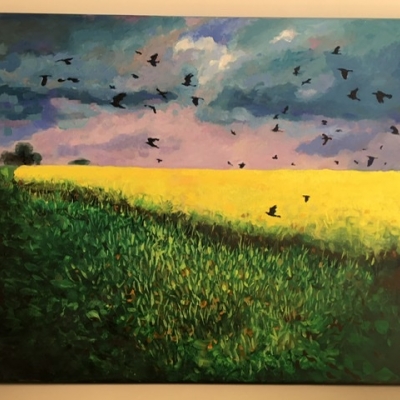 Bio:
Graham Weinroth
Graham is an eccentric artist whose exploration of art has taken him into writing, music and visual media both as an oil painter and photographer. He wholeheartedly devoted himself to art at the age of 10 and never considered doing anything else.
His work reflects his fascination with light and colour, his subject matter eclectic and often incorporating the unexpected. Living for many years in the Caribbean much of his early work expressed the vibrancy of the local people and the astonishing colours of that environment, reflecting the changing cultures of the islands. More recent work has explored the urban landscape and the darkness that lies beneath the surface of the modern world.
Photography, an old passion which he has recently rediscovered through the lens of a 1939 Leica F2, has taken him into the junkyards of the deep South to capture the authentic bygone Americana, juxtaposed with images of modern Asia.

Raised in Atlanta, Georgia, Graham studied art at The Atlanta College of Art and Georgia State University. His work is in private collections throughout Europe, the Caribbean and the USA. He divides his time between his home in rural Missouri and travelling the world.

---