Artists Exhibiting At Our Art Fair
Here you can find information of each artist who will be showing at the next Roy's Art Fair including exhibitions, achievements and sample works.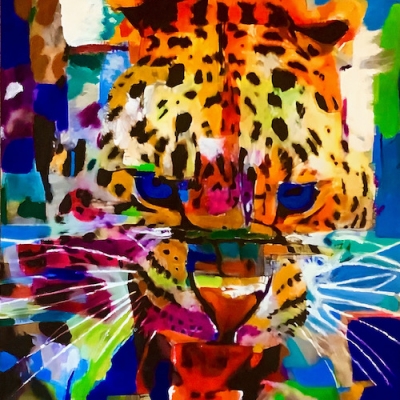 Bio:
My message is simple but powerful: music, film, art, culture - have the huge potential to unite humanity in the world where everything else seems to try and divide us.

I want to be part of the uniting front: I paint music, I paint film, I paint artists who are loved and who have shown to unite nations and to lift our hearts. I paint places of culture and places of art as we all admire them and strive to see. I paint animals as in their eyes we can see ourselves: we share common feelings that make us vulnerable living beings.

I hope that each of my paintings has the capacity to make the viewer feel like they are part of the artistic and cultural heritage, part of the world which celebrates human unity rather than isolation, joy rather than pain, energy of life rather than inertia.

My creating process vary, depending on the subject and on the effect I want to achieve. Most frequently I start with making a digital sketch incorporating photographs, my other artworks, or freehand drawing. I then transfer the image onto a canvas and re-paint it using acrylic or/and oil paints, markers, and pastels. I use bold, bright, vibrant colours, as they are perfectly matching my temperament and flowing energy as well as they transfer the message forward to the viewer. Here I paint rather quickly and intuitively, always listening to music, taking joy in abstracting my own creating experience and express it on canvas.

Living surrounded by music and film icons, by the world's landmarks that pay tribute to human cultural heritage reminds us about our shared emotional experience and helps us unite and breaks the prison of solitude.
---