Artists Exhibiting At Our Art Fair
Here you can find information of each artist who will be showing at the next Roy's Art Fair including exhibitions, achievements and sample works.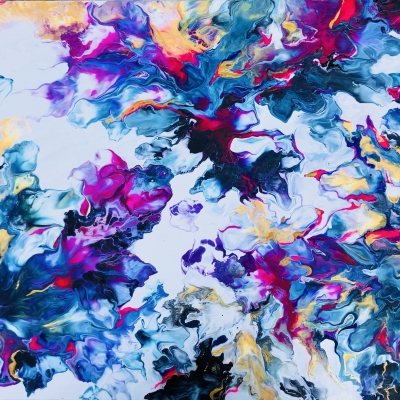 Bio:
I am an abstract, surrealist artist and illustrator based in Somerset, UK. After a life changing bike accident which left me immobile due to broken bones and a brain injury, I began working with a mindset coach to aid my recovery and started painting as a way to reduce the PTSD and heal.

My early paintings were bright and bold surrealist, abstract portraits of close friends - created to liberate, celebrate, empower and inspire them. As a result of the huge growth I was going through myself, I was literally pouring it onto canvas and representing their own journeys.

Why do I create?

Apart from the enormous benefits and freedom this brings me, I paint with purpose - a burning necessity to influence people in a positive way. I firmly believe that the trauma I have experienced throughout life was for a reason - to be able to recover, rebuild and share my learnings.

I want my art to ask questions, share answers, influence and open minds to better ways of thinking, living and believing. This is my contribution to the world.
---