Artists Exhibiting At Our Art Fair
Here you can find information of each artist who will be showing at the next Roy's Art Fair including exhibitions, achievements and sample works.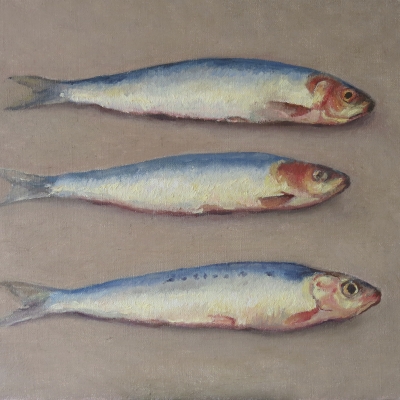 Bio:
I am a figurative artist, based in the UK.
​
My interest in painting appeared early on, while growing up in the Dorset countryside, and then as the Roger Fry art scholar at Clifton College, Bristol. It continued to develop during a career in advertising which took me all over the world, experiencing cultures and colours from Abuja to Beijing, by way of Istanbul, Beirut and Islamabad.
​
In 2013 I picked up my brushes full-time, training in classical portraiture at the studio of Charles H Cecil, in Florence, Italy. There I spent three years drawing and painting from life, in the tradition of the renaissance masters and those who followed them.
​
Observation from life remains the foundation of my work, though never slavish reproduction. I look for simple arrangements of shapes and colours which bring out the natural beauty of my subjects with the minimum of unnecessary detail. Carefully chosen simplicity defines good painting - like good cooking - by what is left out, as much as by what is put in.
​
I love exploring colour and pattern, and draw inspiration form the natural world, particularly food, where the simplest, freshest ingredients feed the eye as well as the pallet. By eliminating the horizon, I am following the work of artists like Morandi, Elizabeth Blackadder and Eliot Hodgkin, who have also looked for beauty in simple, carefully chosen arrangements.
​
​
As I work, impressions of places I've visited - from the pastel light of Pakistan to the primary colours of Mexico - are never far from my mind's eye. Some of my travel notes are included here, representing the places I was in, and the impact they had on my imagination.
---