Artists Exhibiting At Our Art Fair
Here you can find information of each artist who will be showing at the next Roy's Art Fair including exhibitions, achievements and sample works.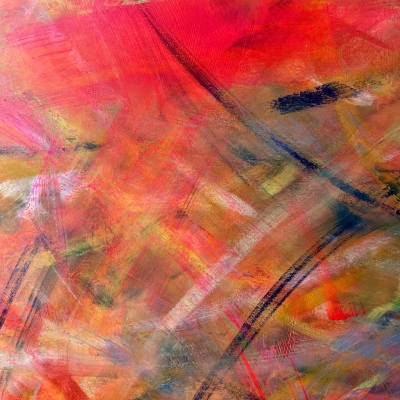 Bio:
My name is Saffron-rose and I am a self taught artist living in Surrey, UK.

I love experimenting with all sorts of artistic pathways, particularly abstracts, illustrations and portraits.

My work mainly stems from impulse and my love for experimentation. Instead of planning I like to think of my art as an occurrence and development of events by chance.=

''When I paint, I am truly free.

I let the canvas tell me exactly what it wants.''

In my art, I love to play with textures and movement. I'm fascinated by opposites, particularly contrasting colours and tones. I enjoy mixing light with dark, and seeing how they can work to harmonise each other. I'm also heavily inspired by surrealism, resulting in cartoon like faces, heavy blacked out lines and oversized features.

After studying for a Diploma in Fashion Design as well as a Foundation Degree in Fine Art at UCA Epsom from 2013-2015, I went on to study at Chelsea College of Arts UAL for a degree in Fine Art, but due to personal reasons I unfortunately did not complete.

I would love to go back to university one day but until then I am hoping to participate in as many artistic avenues as possible such as Art Fairs and Exhibitions.

I will be posting all of my artistic journey updates onto my Instagram page @saffiroseart

If you have any questions about any of my pieces, or would like to talk about a commission then please get in touch as I would love to hear from you.
---