Artists Exhibiting At Our Art Fair
Here you can find information of each artist who will be showing at the next Roy's Art Fair including exhibitions, achievements and sample works.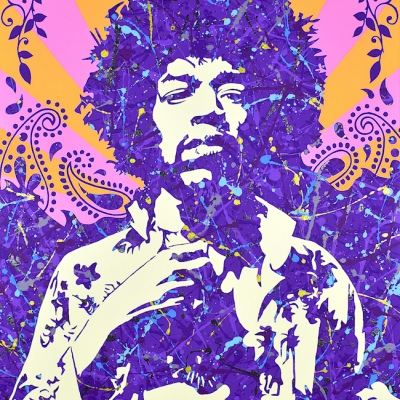 Bio:
I'm originally from Norwich, England and have enjoyed painting for as long as I can remember. By Kerwin was created to provide myself with a creative outlet and platform, and share my celebration of creativity and great colour.

My vision is to use my various artistic and entrepreneurial skills to grow my brand and enable people to have amazing, high quality, colourful action artwork they love - hopefully inspiring some creativity and positive energy along the way.

To achieve this, I have 3 core values:

1. For people to have a great quality experience when engaging with my art and brand

2. To use my artwork to inspire creativity, fun and generate positive energy

3. To produce a diverse range of paintings that people can engage with whatever their age, background and interests

My range of hand-drawn and hand-painted pieces focuses on my technique of combining iconic portraits with the 'action painting' approach of my favourite artist, Jackson Pollock, to create my own totally unique style. I love the energy and sense of movement captured by this style, as the paint appears suspended in time - as well as using bright, vibrant colours to reflect each individual's personality. Watch my interview for Saatchi Art's The Other Art Fair, London 2021 below to hear more about my style!


My first experience of the art industry was in 2012 when I established Kerwin Art Collections Ltd aged 18 after leaving Norwich School, before studying economics at the University of Manchester. I also have a Master's degree in international development from King's College London, after which I spent a year working at an e-commerce florist startup in Singapore.

Some of my other passions include travel, cooking, sport, exercising, music and Manchester City, as well as enjoying the process of building my art brand. I have no formal training in painting or art, and through my social media accounts I aim to show insights into my creative journey and share lessons I've learnt along the way.
---