Artists Exhibiting At Our Art Fair
Here you can find information of each artist who will be showing at the next Roy's Art Fair including exhibitions, achievements and sample works.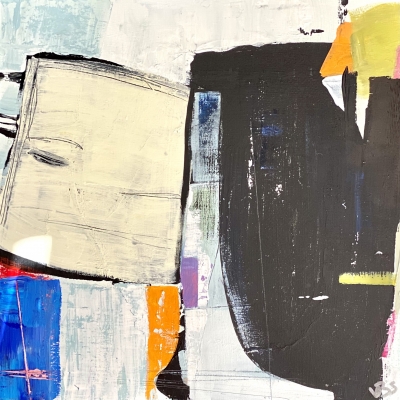 Bio:
Originally from Germany and pursuing an International career in business, KIRA eventually settled in London and re-kindled her love for art practice in 2015. She took art classes from various leading art schools in the capital and graduated with an art diploma in summer 2019, She has been a full time artist since, exhibiting and selling successfully off and online to collectors in the US and Europe.

Kira creates mixed media artworks on small birch board or large canvases, and complements her practice with monotype screen prints. Her artworks are contrast-rich, colourful expressions of her experience of the world around her: from a lighthearted childhood close to nature in Germany, travels to visually rich cultures such as the Middle East or natural gems like the canyons in the US, to her life now in cosmopolitan, multi-cultural urban London.

Deeply influenced by the ideology 'anything is possible' during her years studying in America, her paintings radiate an energetic, positive outlook on life. She aims to push her artworks towards abstraction, leaving works deliberately open-ended and intriguing to the viewer.

Intuitive, loose layers of paint, collage, and texture in her mixed media works reflect the richness of what she sees life has on offer. In every piece she aims to pass on a feeling of spontaneity, enjoying the moment, embracing life.

In line with her inquisitive mind, she combines a great variety of materials in her practice. Large canvases or boards are transformed with paints, ripped magazine images, found objects, leftover newsprint from the printing studio, crayons and ink. Her monotype screen prints are often abstract expressions of a naive thought or an imaginative escape. There is always a story to be told and an invitation to let the mind wonder.
---