Artists Exhibiting At Our London Art Fair
Here you can find information of each artist who will be showing at the next Roy's Art Fair including exhibitions, achievements and sample works.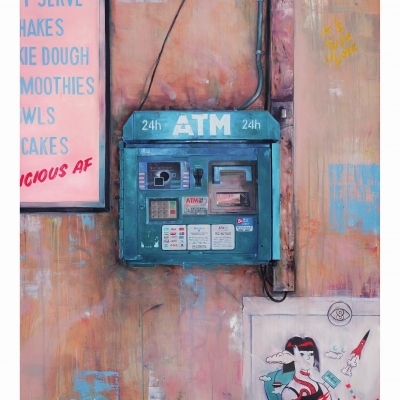 Bio:
I have been painting ever since I was old enough to hold a brush, slowly developing my skills with the encouragement of my Grandad. As a kid I would sit by his arm chair and draw whatever he would tell me to, for hours on end, and of course he kept every single one. After I left school however, art took a back seat in my life as I focused on my career as an actor. Between acting jobs I would always return to the easel to paint the odd commission here and there, but it was never a career path that I truly considered for myself. In 2019 I was lucky enough to have my work included in an exhibition called Art Is The Best Medicine at Fiumano Clase gallery featuring pieces done by comedians to raise money for Mental Health UK. This reignited my passion for painting and as the world headed into the pandemic and all other work was put on hold I began to utilise my skills as an artist, selling pieces through social media. Since then I have been painting every day from my new studio in East London whilst I work on a series called "Birds In Colour" and have since sent pieces all over the world. As we return to some form of normality I'm certain that my career as an artist and as an actor will go hand in hand going forward into the future.
---