Artists Exhibiting At Our London Art Fair
Here you can find information of each artist who will be showing at the next Roy's Art Fair including exhibitions, achievements and sample works.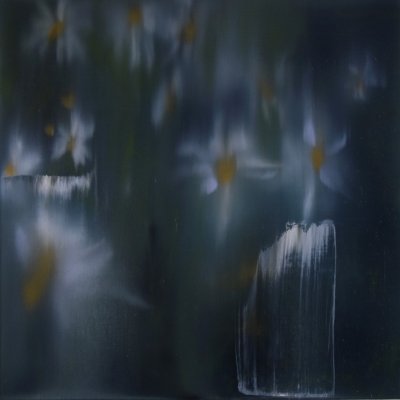 Bio:
Olivia is a contemporary British artist currently living and working from her home studio in Hertfordshire. She graduated from the University of Brighton with a BA (Hons) in Fine Art Painting in 2017.

Her work handles the two realities of paint; it's illusionistic spatiality and it's material presence. Her practice appropriates a balance between the fixed nature of photography and the timelessness of painting; photographic details are blurred within painterly brushstrokes and structures. The aberration of the two components creates an enigmatic, placeless experience within nature that on one hand forms a sense of familiarity and on the other, an unidentifiable discomfort. Olivia scrutinises the evolving colours and tones amplified through cloud formations, using her painting technique to highlight the fleeting transience of time and a feeling of nostalgia. She views the landscape as a latent oil painting continuously emerging and coming into being, fascinated by that precious, short space of time in which the sky bursts into colour before it is then submerged into dusk - a distant memory.
---