Artists Exhibiting At Our London Art Fair
Here you can find information of each artist who will be showing at the next Roy's Art Fair including exhibitions, achievements and sample works.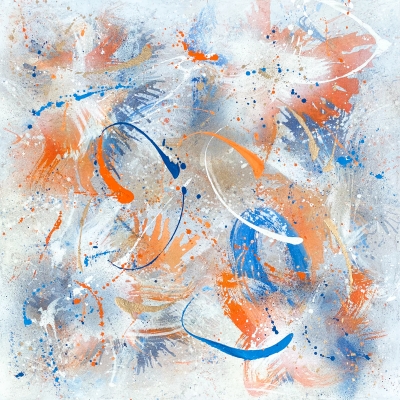 Bio:
Birmingham born and raised, Connie Estelle's relocation to London was an organic progression of her artistic development. She has been evolving her skills through an array of mediums over the past few years; she favours acrylic paints but is continually experimenting with textures. As a sensory being she enjoys the aura of comfort and playfulness the texture brings.

Each time Connie paints and the mixing of colours commences, there's an underlying feeling where she's immediately drawn to a particular shade, as if its screaming out to be used. This connection Connie feels runs deep within. She hopes the passion in which she imbeds calls out to each individual. As our perspectives vary so greatly, each piece will undoubtedly evoke different emotions, sensations and memories for each individual viewer.

Connie Estelle's work is purely processed based, no thought just instinct and intuition. She creates a visual depiction of unfathomable emotions, where words and thoughts fail, the instinct prevails. Connie's individual outlook on the world and how it works, is founded on the belief that the universe's energy affects every aspect of life. In her creative process Connie hones this energy by working in the raw state of flow. When working in the flow state Connie feels fully immersed in an energised hyper focus, where she feels her ego falls away.
---