Artists Exhibiting At Our London Art Fair
Here you can find information of each artist who will be showing at the next Roy's Art Fair including exhibitions, achievements and sample works.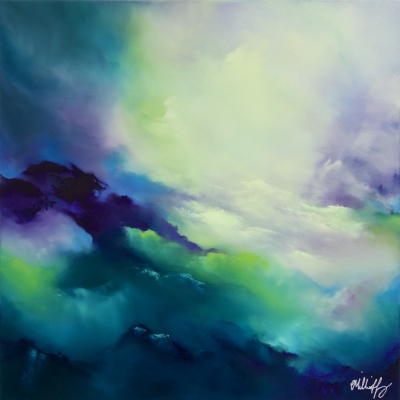 Bio:
My admiration for the beauty of the natural world is often the starting point to my atmospheric oil paintings. Experiences in natural environments ignite my imagination to create ethereal landscapes, energetic seascapes and abstract oil paintings.

My inspiration extends beyond visual stimuli; my paintings are heavily influenced by my emotions and contemplations. These intangible aspects inform my colour palette and paint application creating an emotional response as well as an observational response. Rather than a direct replication of nature my aim is to create something new and original, though still evoking a sense of familiarity for the viewer—a dreamscape where reality intertwines with imagination.

When I paint, the process allows me to be immersed in what I am creating, it is therapeutic to focus solely on the method of seamlessly blending the paint in addition to rhythmically applying texture and often delicate detail onto the canvas. My paintings provide space for the viewer to be drawn into, creating a sense of depth in the painting, allowing a brief tranquil distraction. Just as I am immersed in the process of painting, the viewer also experiences the same feeling of encompassment.
---